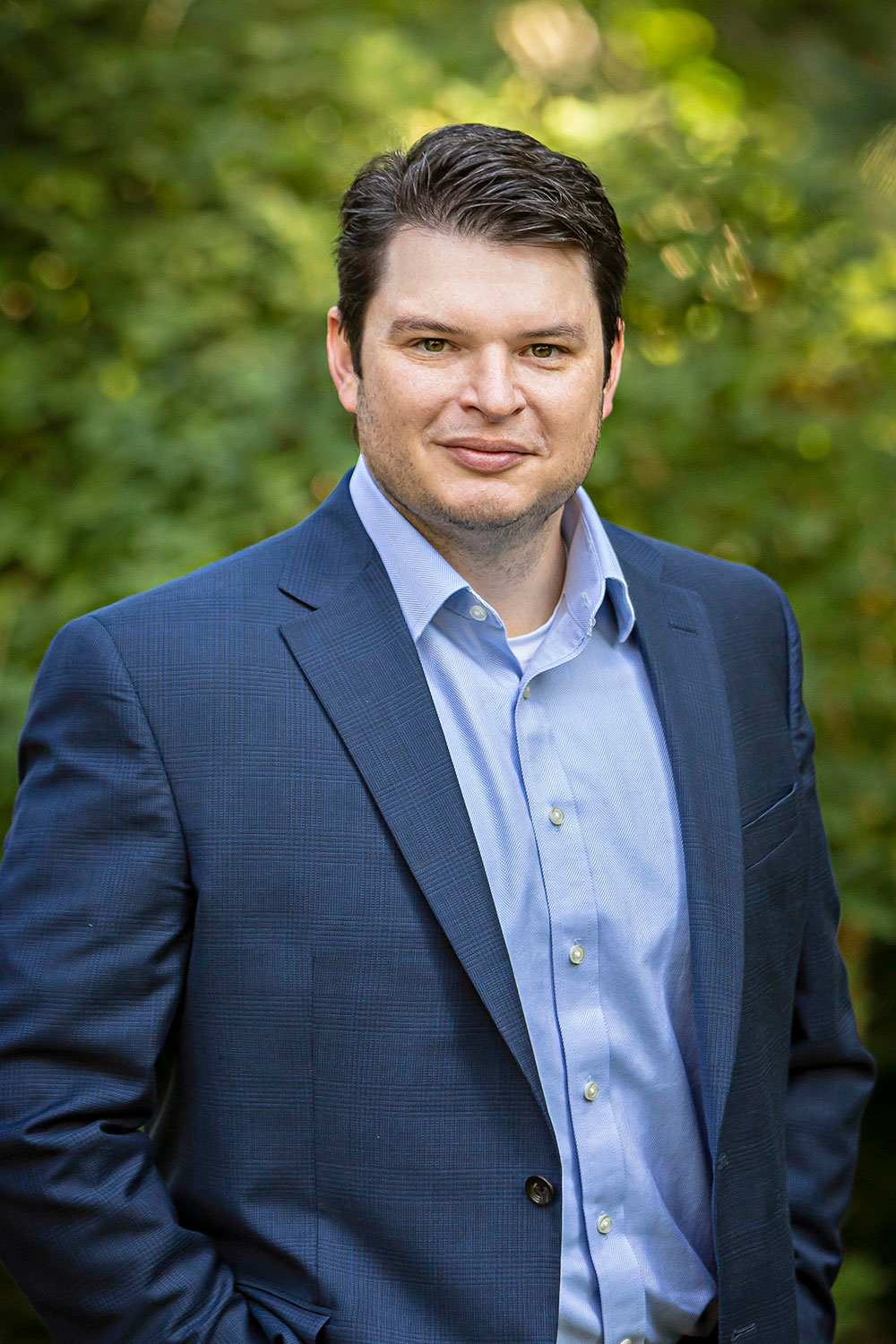 Brandon E. Slaven
Brandon is an attorney at Campbell & Bissell, PLLC practicing construction law and commercial litigation.
Brandon was drawn to the law after creating a diverse background in construction and earning registration as a Professional Engineer. While working in the construction and engineering fields, he realized early that preparation is paramount in achieving the client's desired goals and that has carried over to his legal career. Brandon enjoys utilizing his background to assist clients in navigating the complex intertwining of construction and law to empower clients and achieve desired results for them.
Brandon completed the majority of his secondary education via distance learning through programs at the University of North Dakota and the William Mitchell School of Law that would later pave the way for the virtual learning environment that is now commonplace. At William Mitchell, Brandon was a pioneering member of the first cohort of "hybrid" students approved by the American Bar Association to study the law primarily over the internet.
At home on the Washington-Idaho border, Brandon enjoys soaking in all of the surrounding nature and natural amenities the region has to offer with his wife. When not out on an adventure, most of his remaining favorite activities involve food, drinks, and friends.
Education:
J.D., Mitchell Hamline School of Law (St. Paul, MN) (2019)
B.S., Civil Engineering, University of North Dakota 2014
Admissions:
Washington State Courts
Idaho State Courts
Engineering Licenses:
State of Maine, Professional Engineer Lic. 15691
State of Washington, Lic. 58178